Tenants

Company Website
7-Eleven, Incorporated is the world's largest convenience store chain operating, franchising and licensing more than 56,600 stores in 18 countries, of which nearly 10,500 are in North America.The company has more outlets than any other retailer or food service provider. 7-eleven was founded in 1927 in Dallas, Texas. The company pioneered the convenience store concept during its first years of operation as an ice company when its retail outlets began selling milk, bread and eggs as a convenience to customers. The name 7-Eleven originated in 1946 when the stores were open from 7 a.m. to 11 p.m. Today, offering customers 24-hour convenience, seven days a week.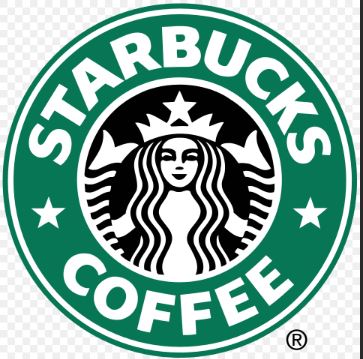 Company Website
Starbucks Corporation, together with its subsidiaries, operates as a roaster, marketer, and retailer of specialty coffee worldwide. The company operates in three segments: Americas; International; and Channel Development. Its stores offer coffee and tea beverages, roasted whole bean and ground coffees, single-serve and ready-to-drink beverages, and iced tea; and various food products, such as pastries, breakfast sandwiches, and lunch items. The company also licenses its trademarks through licensed stores, and grocery and foodservice accounts. It offers its products under the Starbucks, Teavana, Seattle's Best Coffee, Evolution Fresh, Ethos, Starbucks Reserve, and Princi brand names. As of October 30, 2019, the company operated approximately 31,000 stores. Starbucks Corporation was founded in 1971 and is based in Seattle, Washington.

Company Website
The Firestone Tire & Rubber Company was founded in 1900 in Akron, Ohio by Harvey S. Firestone. The company started by marketing solid rubber tires for carriage wheels. Firestone began opening retail stores in the mid- 1920s, offering basic car service and tire sales. In 2005, the retail operation introduced a new name, Firestone Complete Auto Care and featured a new layout for its stores to enhance the customer experience. Today, Firestone Complete Auto Care is a leading provider of maintenance, repairs and tires with a wide variety of services for all makes and models of automobiles and more than 1,600 store locations.

Firestone is a wholly-owned subsidiary of Bridgestone Retail Operations, LLC, which operates the world's largest network of company-owned auto care and tire stores. With four retail brands, the company stretches coast­to-coast with 2,200 tire and vehicle service centers across the United States including Firestone Complete Auto Care, Tires Plus, Wheelworks and Firestone Complete Fleet Care locations. The company is headquartered in Nashville, TN and employs nearly 22,000.

Bridgestone Americas, Inc. is the U.S. subsidiary of Bridgestone Corporation, the world's largest tire and rubber company. Bridgestone Americas, Inc. and its subsidiaries develop, manufacture and market a wide range of Bridgestone, Firestone and associate brand tires to address the needs of a broad range of customers, including consumers, automotive and commercial vehicle original equipment manufacturers, and those in the agricultural, forestry and mining industries. Bridgestone (OTCMKTS: BRDCY) had revenue in excess of $33 billion and ranked #37 4 on the Fortune 500 list.

Company Website
Fresenius Medical Care AG & Co. KGaA, a kidney dialysis company, provides dialysis care services related to the dialysis treatment a patient receives with end stage renal disease (ESRD); and other health care services. It offers dialysis treatment, and related laboratory and diagnostic services through a network of 3,579 outpatient dialysis clinics in approximately 45 countries worldwide; materials, training, and patient support services comprising clinical monitoring, follow-up assistance, and arranging for delivery of the supplies to the patient's residence; and dialysis services under contract to hospitals in the United States for the hospitalized ESRD patients and for patients suffering from acute kidney failure. The company also provides pharmacy services, such as delivery and supply of renal medications to patients at homes or to dialysis clinics directly; vascular, cardiovascular, and endovascular specialty services; and offers products for the treatment of ESRD.

In addition, it offers laboratory services that include blood, urine, and other bodily fluid testing services; and hemodialysis (HD) machines, modular components for dialysis machines, polysulfone dialyzers, bloodlines, HD solutions and concentrates, needles, connectors, machines for water treatment, data administration systems, dialysis chairs, phosphate binders, iron products, and other renal drug products. Further, the company provides peritoneal dialysis systems and solutions for continuous ambulatory peritoneal dialysis and automated peritoneal dialysis; and adsorbers, which are filters used in other extracorporeal therapies; and distributes specific instruments for vascular access, as well as other supplies, such as bandages, clamps, and injections.

The company sells its products to clinics, hospitals, and specialized treatment clinics through local sales forces, independent distributors, dealers, and sales agents. The company was founded in 1996 and is headquartered in Bad Homburg, Germany.
Company Website | NASDAQ:BLMN
Bloomin' Brands, Inc. (Bloomin' Brands) is a holding company engaged in operating casual dining restaurants. The Company has a portfolio of four restaurant concepts: Outback Steakhouse, Carrabba's Italian Grill, Bonefish Grill and Fleming's Prime Steakhouse & Wine Bar. The Company owns and operates approximately 1,340 restaurants and franchises over 170 restaurants across approximately 50 states, Puerto Rico, Guam and approximately 20 countries. The Company operates through two segments: U.S. and International. The U.S. segment includes all brands operating in the United States, and brands operating outside the United States are included in the International segment. OSI Restaurant Partners, LLC (OSI) is its primary operating entity. New Private Restaurant Properties, LLC (PRP), a subsidiary of Bloomin' Brands, leases the Company's owned restaurant properties primarily to OSI subsidiaries.

Company Website | NYSE:CVS
CVS Health Corporation, together with its subsidiaries (CVS Health), is a pharmacy company. The Company operates through three business segments: Pharmacy Services, Retail/LTC and Corporate. The Company offers a range of products and services, such as advising patients on their medications at its CVS Pharmacy locations, introducing programs to help control costs for its clients at CVS Caremark, how care is delivered to its patients with conditions through CVS Specialty, pharmacy care for the senior community through Omnicare. The Pharmacy Services Segment provides a range of pharmacy benefit management (PBM) solutions. The Retail Pharmacy segment includes retail drugstores, online retail pharmacy Websites and its retail healthcare clinics.

Company Website | NYSE:KSS
Kohl's Corporation (Kohl's) is an operator of department stores. The Company also operates an e-commerce Website (www.Kohls.com). The Company operates over 1,160 department stores in approximately 50 states. The Company sells private label, exclusive and national brand apparel, footwear, accessories, beauty and home products. Its Website includes merchandise, which is available in its stores, as well as merchandise, which is available only on-line. The Company's private brands include Apt. 9, Croft & Barrow, Jumping Beans, SO and Sonoma Goods for Life. Its exclusive brands include Food Network, Jennifer Lopez, Marc Anthony, Rock & Republic and Simply Vera Vera Wang.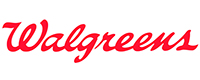 Company Website | NASDAQ:WBA
Walgreens Boots Alliance, Inc. is a holding company. The Company is a pharmacy-led health and wellbeing company. The Company operates through three segments: Retail Pharmacy USA, Retail Pharmacy International and Pharmaceutical Wholesale. The Retail Pharmacy USA segment consists of the Walgreen Co. (Walgreens) business, which includes the operation of retail drugstores, care clinics and providing specialty pharmacy services. The Retail Pharmacy International segment consists primarily of the Alliance Boots pharmacy-led health and beauty stores, optical practices and related contract manufacturing operations. The Pharmaceutical Wholesale segment consists of the Alliance Boots pharmaceutical wholesaling and distribution businesses. The Company's portfolio of retail and business brands includes Walgreens, Duane Reade, Boots and Alliance Healthcare, as well as global health and beauty product brands, including No7, Botanics, Liz Earle and Soap & Glory.

Company Website | NYSE:WMT
Wal-Mart Stores, Inc. is engaged in the operation of retail, wholesale and other units in various formats around the world. The Company offers an assortment of merchandise and services at everyday low prices (EDLP). The Company operates through three segments: Walmart U.S., Walmart International and Sam's Club. The Walmart U.S. segment operates retail stores in approximately 50 states in the United States, Washington D.C. and Puerto Rico, with three primary store formats, as well as digital retail. The Walmart U.S. segment is a mass merchandiser of consumer products, operating under the Walmart or Wal-Mart brands, as well as walmart.com. The Walmart International segment consists of operations in over 27 countries outside of the United States. The Sam's Club consists of membership-only warehouse clubs and operates in approximately 48 states in the United States and in Puerto Rico, as well as digital retail.